BROWSE HANDMADE + Crochet Collections
HANDMADE FEATURED COLLECTION
KIMBERTSKREATIONS CUSTOMER TESTIMONIALS | google us to read more
"This handmade chunky scarf and top are AMAZING! KimbertsKreations is so amazing and communicated with me throughout the entire process of making both items.
It was a perfect and unique style, I absolutely loved it! They added a red and olive green flower to this white top in the center (which gave it a perfect touch), and the quality was excellent, beautiful and professional.
The chunky purple scarf is so soft and fashionable (I received a lot of compliments at work the first time I wore it).

I Will be Buying From KimbertsKreations again" 
- Carina Resto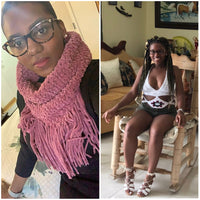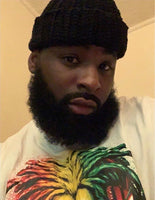 "I would consider myself to be a man of style. A man with taste when I need to be. Going through my closet looking for the perfect fall/winter hat. I realized I was missing something with a more personal, custom touch. Kimbertskreations has provided me with exactly what I was looking for. Got mine. Get yours. Now I need more colors 😉 let's make it happen".
- Quadire
"Two years ago I was looking for an outfit for my newborn nephew to leave the hospital with.
I came across this page and immediately fell in love. I sent KimbertsKreations a picture of something that I wanted but with a few changes.
With very little details KimbertsKreations was able to create the most beautiful 4 piece set which included a shirt, an overall, a hat and a blanket to match.
It was completed and delivered before the promised date.
I cannot recommend enough".
- Nahira Acosta